You & Your Pet Will Love Uptown Pet Grooming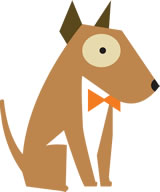 A warm and welcoming embrace awaits pets and their human companions at Uptown Pet Grooming, the newest business to open at Greenbank Hunt Club Centre. Owned and operated by Laurie Poon and Ellen Parker, this spa for dogs and cats takes a now familiar concept and puts a fresh and inviting spin on it.
Customers are delighted by the relaxed, open concept space which allows them to see the caring and skilled duo working with their furry clientele. The attention that Laurie and Ellen like to lavish on their guests is clear in the care they applied to designing and executing the space in which they work. Quieter, more retiring pets are welcome to take their ease in comfortable kennels, while more sociable pets are often given the freedom to safely explore their space and the other occupants.
Pet grooming is a very welcome second career for both women. Clearly kindred spirits, Laurie and Ellen both raised sons who are avid hockey players, and the two share an obvious affinity for adapting to the wide range of pets who come through their door each day. The waiting area at the front of the spa greets the day's visitors by name: Bojangles, Pippin and Zoe were among the pets with appointments on the day these photos were taken.
Pippin, a ten-year old Schnauzer, was in for a grooming package, including a haircut and a relaxing double-wash bath. Unlike some Schnauzers who might sport a longer 'skirt', Pippin's fur is kept shorter to suit his lifestyle, and this attention to what a pet most needs is key at Uptown Pet Grooming. Ellen and Laurie place great value on chatting with owners to find out about lifestyle and preferences, recommending that comfort and practicality take precedence when it comes to grooming decisions.
Many pet owners, unaware of the importance of keeping a pet's coat free of matting, discover that a shorter coat, combined with timely maintenance can help to completely avoid the discomfort of matted fur and the risk of skin infection that can come with the development of 'hot spots' under a matted coat. Removing the undercoat regularly and maintaining untangled fur will mean that your dog is warm in winter, cool in summer, and able to enjoy that splash in the pool without the snarls and knots that can follow when fur is too long.
To help pet owners, Uptown Pet Grooming offers a Walk-in Brushing service. "We understand that you're busy and life takes over" says Ellen, explaining that this is what prompted them to offer this increasingly popular service.
Ellen and Laurie were thrilled to find a home base for their business at Greenbank Hunt Club Centre, where the sense of community is strong and pet ownership is high. The spa naturally complements the other pet-focused businesses at the Centre, Nepean Animal Hospital and Pet Valu, creating a convenient and knowledgeable one-stop destination for pets and their owners.
Although they only opened their doors earlier this summer, Uptown Pet Grooming is already bustling with regulars who followed Ellen and Laurie in their new venture and many new customers who are delighted to discover their presence at the Centre. Have a pet who could do with some pampering? Pop in for a visit and a friendly chat.
Popular Services
Several grooming packages are offered alongside à la carte choices, including:
Nail trimming
Nail grinding
Ear cleaning/plucking
Teeth brushing
De-skunking treatment
Flea bath
15-minute brush out
Pet Portraits
Uptown Pet Grooming also showcases the work of painter and illustrator Carolyn Nikolai who accepts commissions.
Profile published August 2015.