Leap into Summer Sweeps 2019 Prizes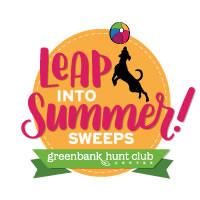 Return to Summer Sweeps homepage.
2019 Grand Prize Winner: Layney Gauthier
"I chose Relax. Greenbank Massage Therapy because I've been using their services for the past few months and it's been wonderful. The clinic has a great atmosphere and their services are diverse. I'm very excited and grateful for the $1,000 win!"
Weekly Prizes
See full list of participating merchants (21 stores and businesses)
Week 1
Week 2
Week 3
Week 4
INSTANT WINS & DEALS
INSTANT WINNERS
As of 30 June: Judie Beazley, Stefan Maksimovic, William Siddall, Karen Gerrior, Colin Young, Ingrid Arcand-Pentland, Marian Baurenschmidt, Christopher O'Regan, Michael Korentayer, Karen Mirabelli, Victoria Edwards, Karen Nakagawa, JoAnne Pasha, Brenda Asselstine, Deana Schildkraut, Susan Fuentes, Angie Delgiudice, Lois Sowden-Plunkett, Carol O'Rourke-Elliott, Julie MacDonald, Danyca MacDonald, David Swift, Patricia Kaeding, Dianne Pierce, David Blake, Shawn Rissman, Candace Walsh, Valerie Steed, Lyle Tallon, Patricia Cottrell, Peter Symmonds, Frank Brydon, Ray Laprade, Iris Clark, Pauline Montague, Patrick Clendinneng, Lloyd Bunbury, Donna Tallon, Cindy Pelletier, Susan Nolan, Patrick Crandell, Derek Gowan
For a complete list of rules and regulations, please visit the Summer Sweeps rules page.